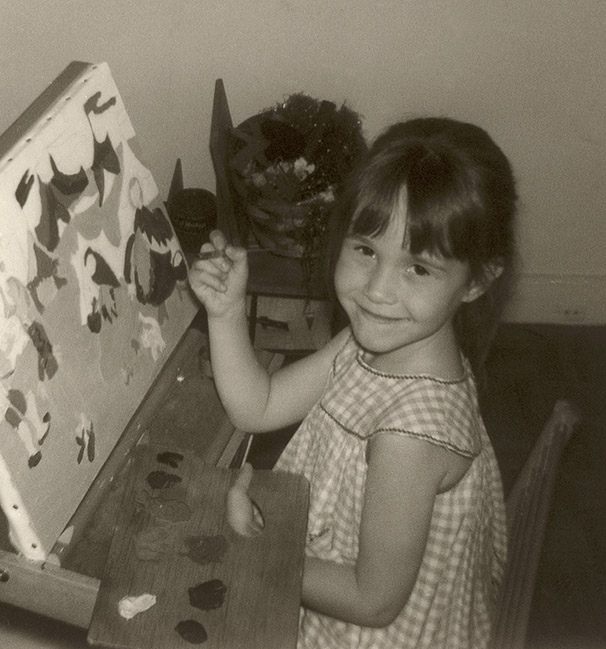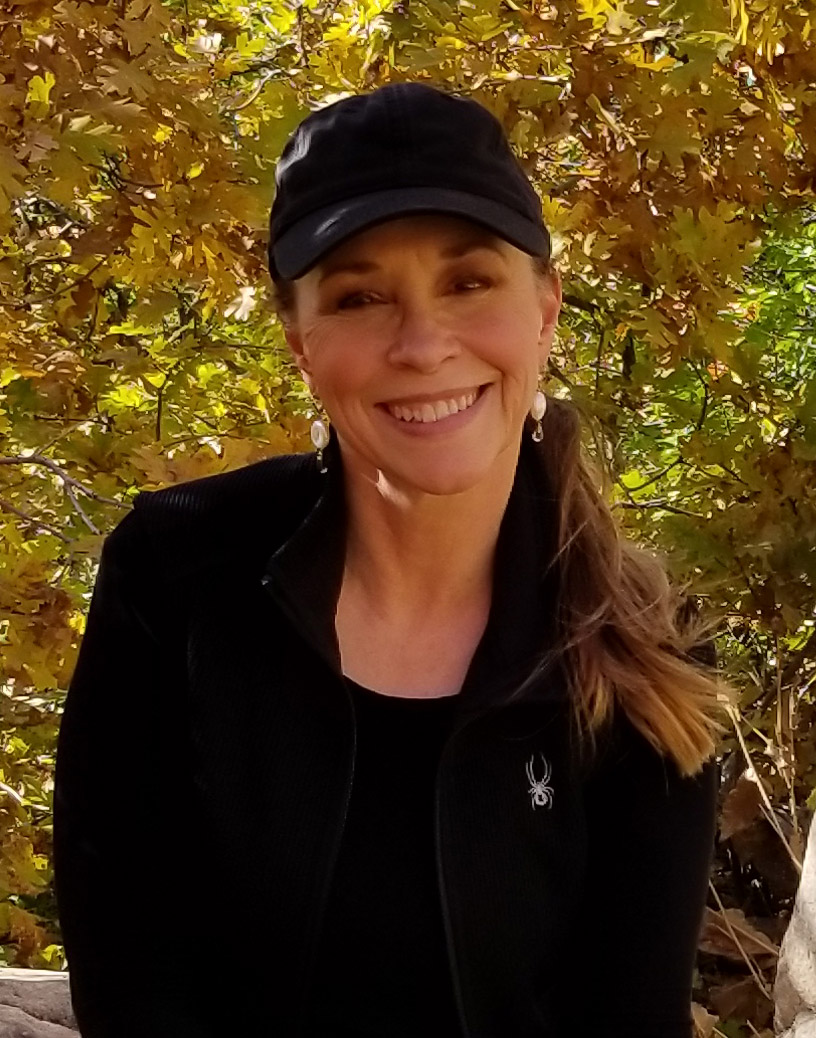 Meet The Artist
Stephanie Saint-Thomas
I was born in Madrid in 1961. My artist parents from Salt Lake City loved the Spanish people and their history. Soon after, we lived in Paris for 6 years where we reveled in French art, visits to the Louvre, and stained glass windows in cathedrals, all of which influenced my early works.
It is in Holland where I fell in love with trees. We lived in Limburg, the southern province of the Netherlands, in the tiny hamlet of Valkenburg. Our house was surrounded by miles of protected sanctuary. Still very young, I explored forest paths for 7 years, drawing trees and imagining myself a nomad in a mystical realm.
My family and I moved to Holladay, Utah in 1975. Here, my love of trees deepened, with every hike in the Wasatch mountains with my husband and dog, I learn to see anew. I am spellbound by the tortured beauty of a gnarled tree trunk, foliage webbed in raindrops, a stray curled leaf, revealing beauty in death and life. Tree roots grasp the earth, as if it were their only way to prevent them from flying skyward—their limbs outstretched to each other in a wind driven dance.
Just as Pando, located in southern Utah, is the largest known living organism on earth, comprised of thousands of Quaking Aspen trees, connected by one massive root system, so are we, the human race, connected to one another. It is my art that roots me to this life. I hope my paintings bring you a sense of wonder and joy.
My mystical and expressionistic paintings of land and sea are painted on wood panels. Media includes acrylic paint, gold and silver leaf, opalescent powder, with a high gloss resin finish. There is no glass. This is my signature, mixed media technique of 35 years. All paintings are signed, one of a kind originals. I do accept commissions and I look forward to hearing from you.
–Stephanie Saint-Thomas
Contact Stephanie